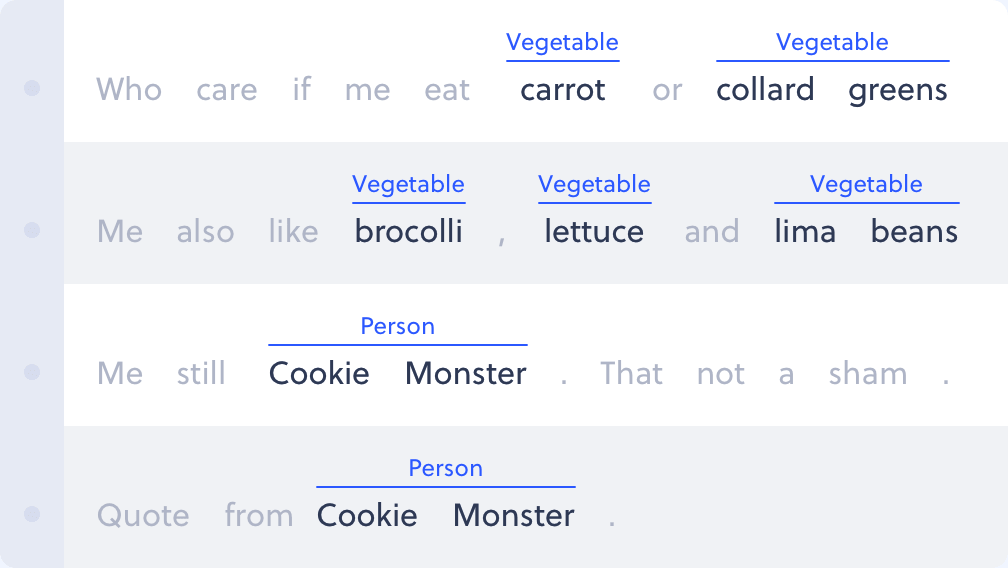 Named Entity Recognition
Identify and extract key entities for automated content discovery.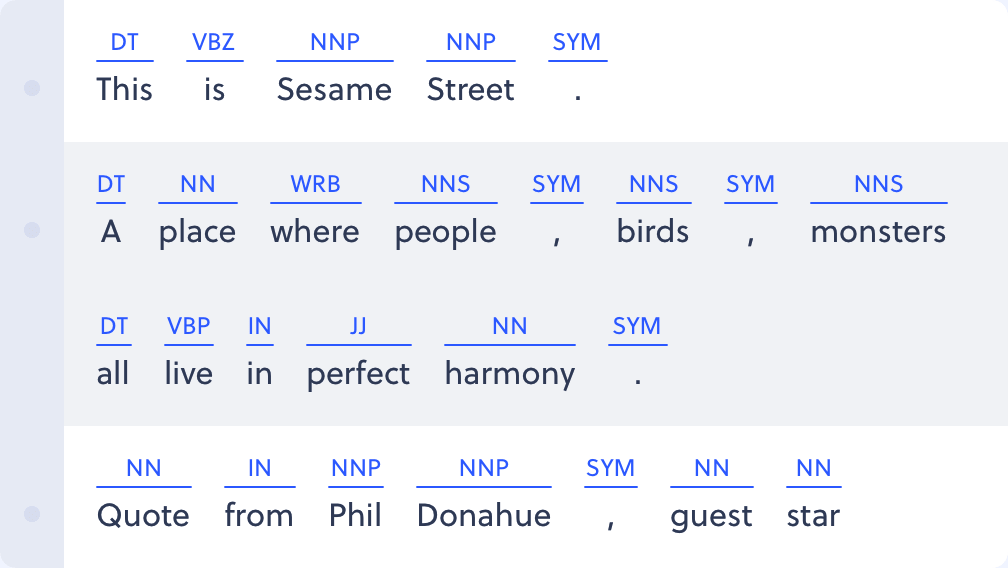 Part of Speech
Tag parts of speech for individual words.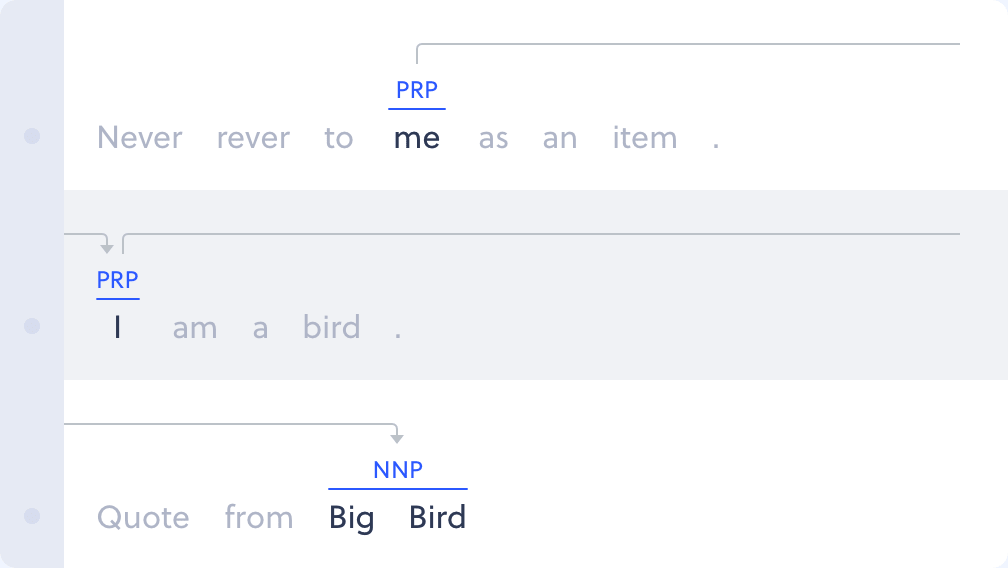 Coreference Resolution
Find all expressions that refer to the same entity in a text.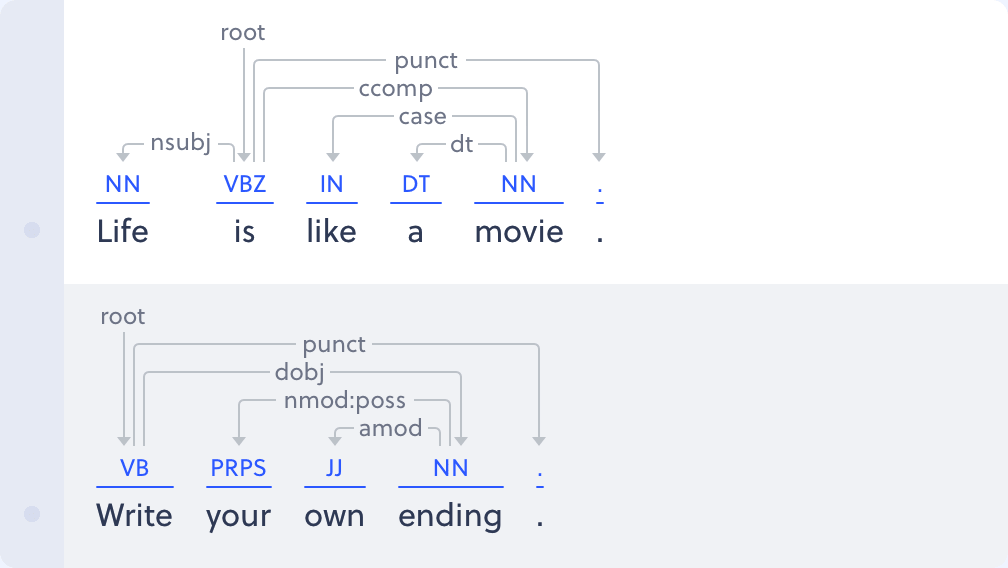 Dependency Resolution
Break down the grammatical structure of a sentence.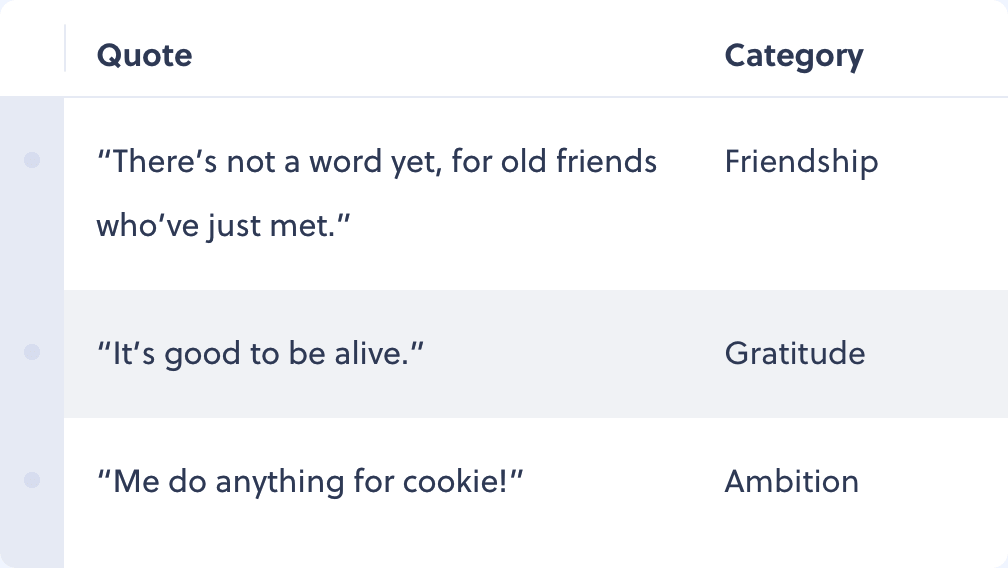 Document labeling
Categorize and classify your data.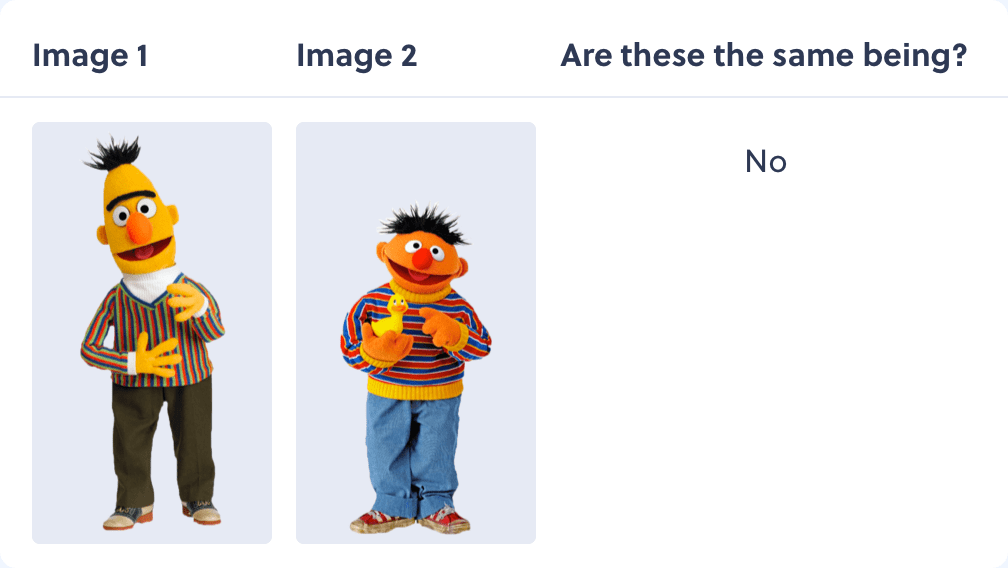 Image classification
Classify and answer questions about images, video and more.